Here are some pictures, that you are welcome to download and use for the purpose of 2015 elections media coverage. All are my own copyright. Higher-resolution versions are available.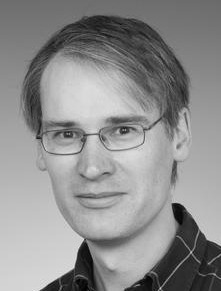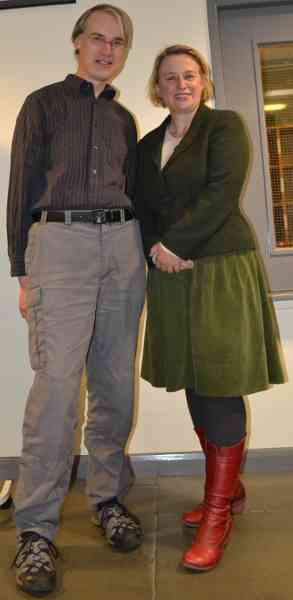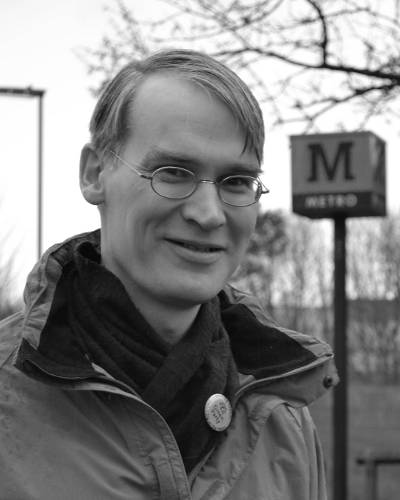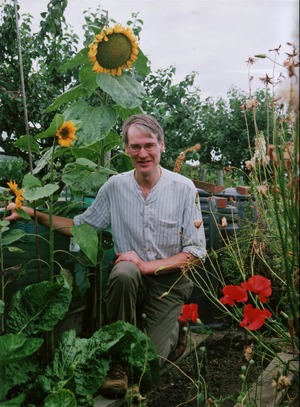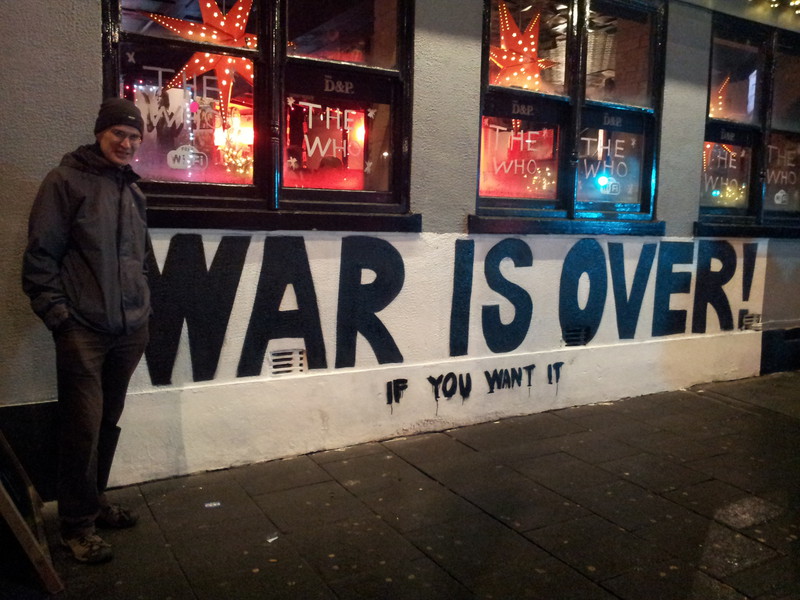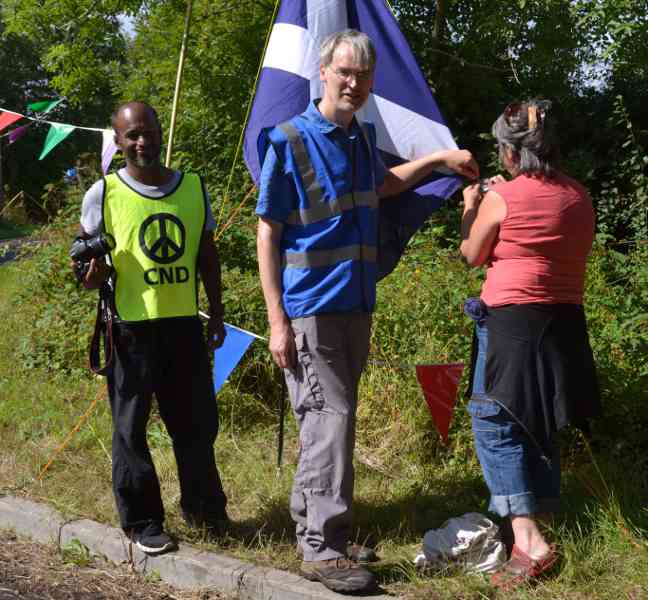 This and the next few images are from the Wool Against Weapons protest on 9th August 2014, when we stretched a 7-mile pink scarf between the Atomic Weapons Establishment sites in Berkshire. The North East group joined with the Scottish group at the 'blue' milestone. See local website for more info.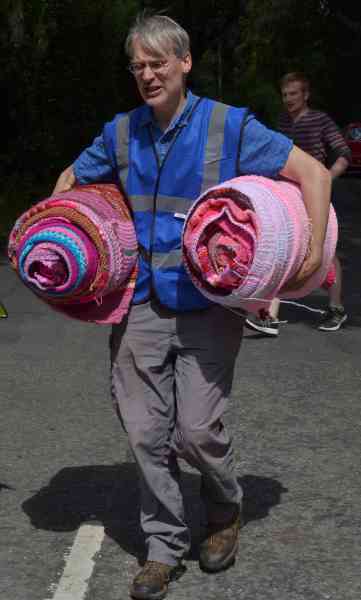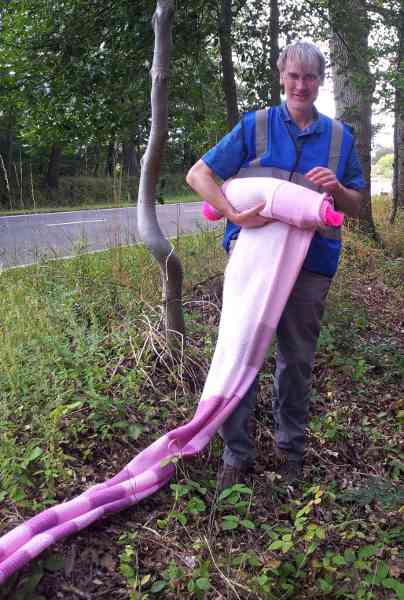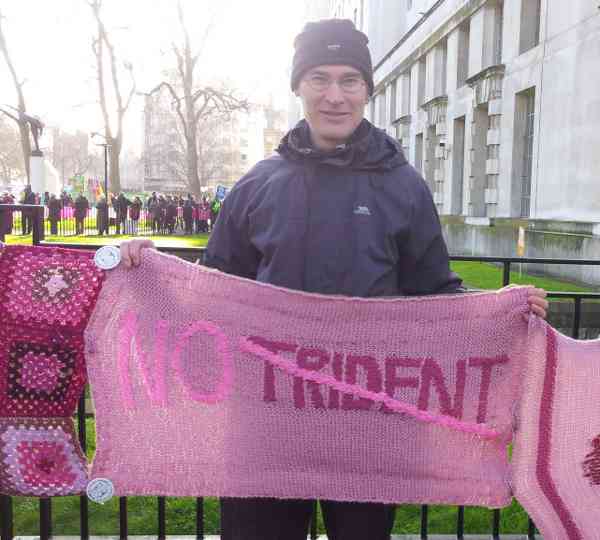 This last outing for the pink scarf was a demonstration in London on 24th January 2015, when we first wrapped it (twice!) around the MOD building, before marching to Parliament (where SNP, Plaid Cymru and Green MPs had just led a debate on Trident renewal).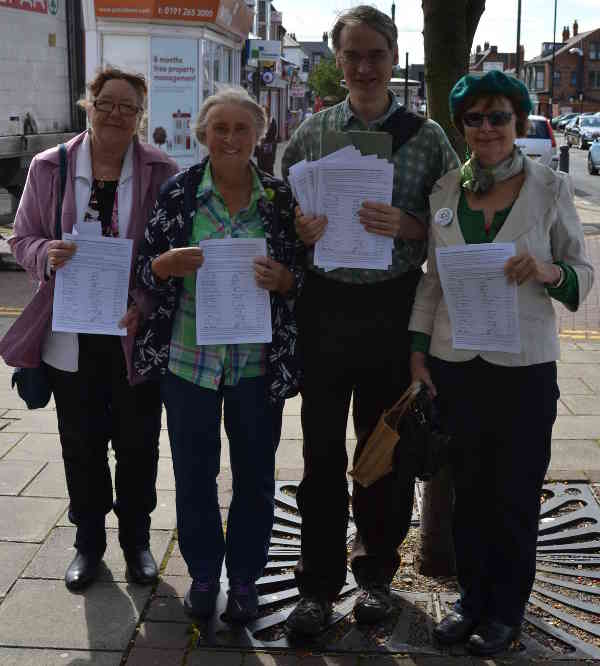 Delivering our petition to local estate agents, asking them to put more pressure on local landlords to take responsibility for the state of our back lanes, where rubbish piles reached epidemic proportions in summer 2014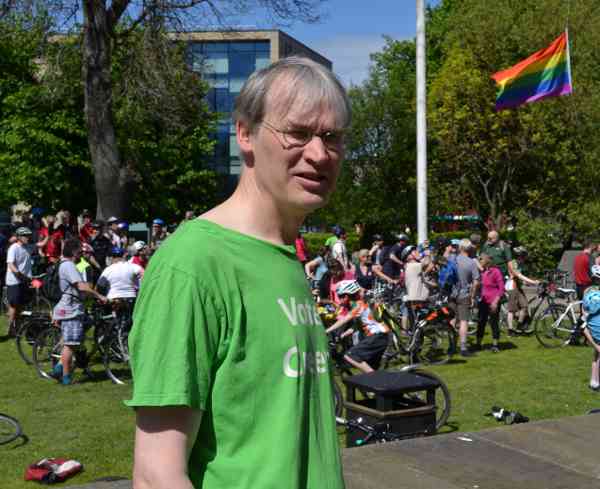 At the International Day Against Homophobia and Transphobia (IDAHOT), May 2014, civic centre (joined by big cycle ride round town organised by the Newcastle Cycling Campaign).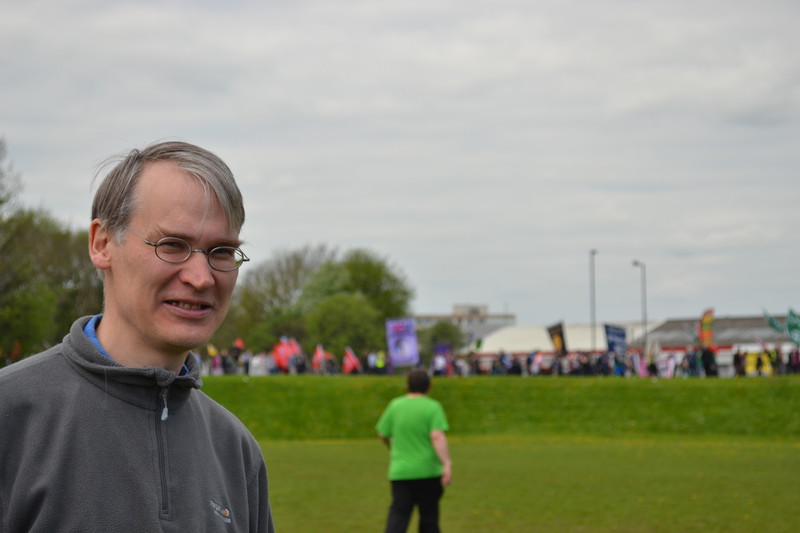 At the May Day festival 2014, which was moved from Exhibition Park to the City Stadium in Ouseburn this year.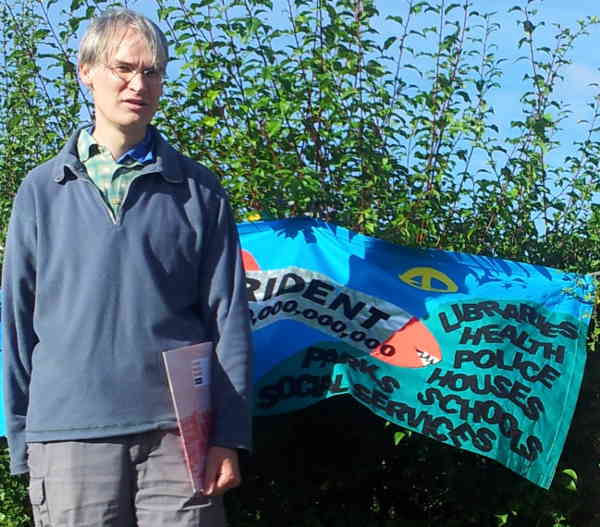 Blockade of Atomic Weapons Establishment Burghfield (where British WMD are assembled, before being transported to Scotland in unmarked lorries, frequently passing through Newcastle/Gateshead). Andrew is part of the Nukewatch tracking group for the warhead convoys.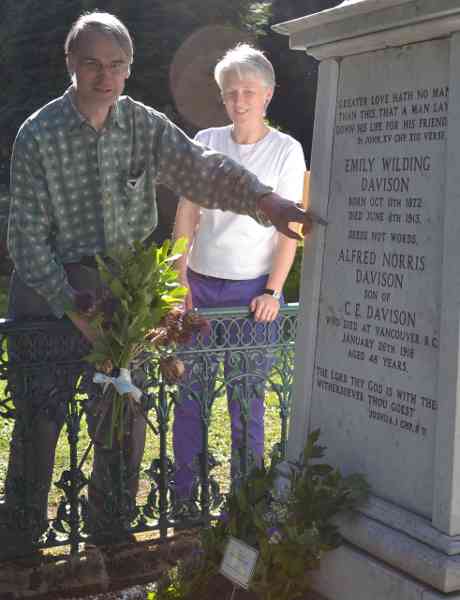 Laying flowers at Emily Wilding Davison's grave in Morpeth, on the centenary of her death, June 2013. A local group marched from here to Newcastle in 2000 to protest against curbs to civil liberties within the Terrorism Act, and I visited it on my Walk for Democracy in 2009.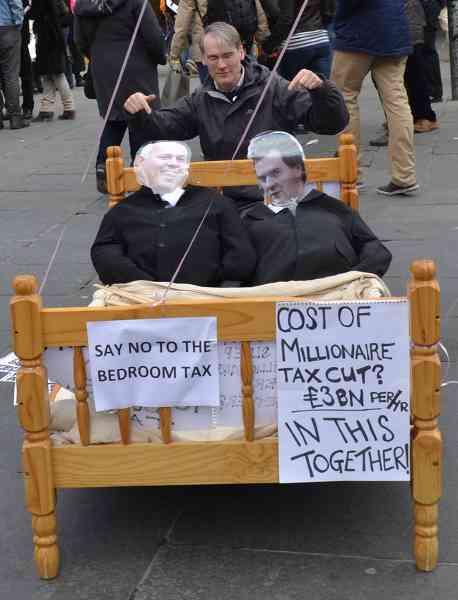 Protest against Bedroom Tax, April 2013. No credit claimed for the excellent prop. My own FOI request for South Heaton revealed the following as at 1st April 2013:
Number of people affected by bedroom tax within ward: 180
Number of one-bedroom social housing properties available: zero
Number of people required to pay a proportion of Council Tax for first time: 580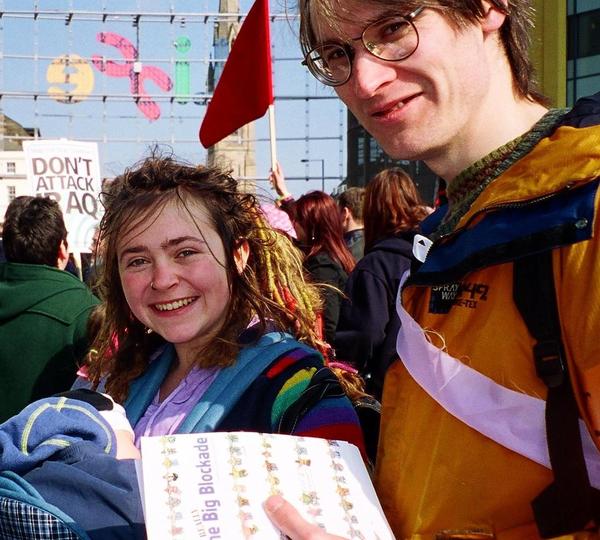 At a demonstration in Newcastle on the eve of the 2003-2011 Iraq war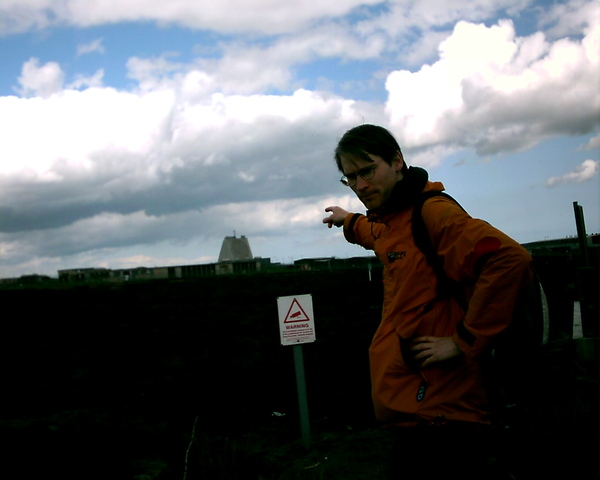 Other local politicians feature endless pictures of themselves pointing at potholes. Andrew thinks that the upgrade to the radar at RAF Fylingdales in order to support the US Missile Defence system is more dangerous (from May 2004)